Terna and the
Covid-19 emergency
Energy is our responsibility. Responsibility is our energy.
We are a
major operator of grids used to transport energy.
We manage the high-voltage transmission of electricity in Italy, ensuring security, quality and cost-effectiveness over time. We are working hard on
development of the electricity grid
, the achievement of ongoing improvements in operational efficiency and integration with the European grid. We guarantee equal access to all grid users. We are developing Non-regulated Activities and new business opportunities, building on the experience and technical expertise gained in managing complex systems and on our technological excellence.
We promote the
energy transition
and
sustainable development
by focusing on people and innovation. Every day, we work to build an atmosphere of
dialogue and trust in local areas
, to which we bring a vital asset for everyone's economic and social lives: electricity. This translates into choices based on respect for the environment and local communities. Our inclination to listen begins within the Company, among our people, in the awareness that the radical transformation the world is experiencing is a shared responsibility. This responsibility is our energy.
Overview of the electricity system
Development of the electricity system and the opening up of the market for services to new resources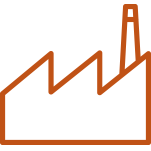 Large power plants
approx. 250 production units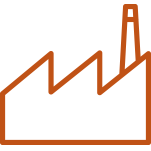 Large power plants
approx. 250 production units
Demand Responde
Distributed Generation
RES not yet enabled
Storage (also electric vehicles)
Potentially over 800k production plants and approx. 40Mn comsumption units
The world is calling for a global commitment to progressive decarbonisation, to be delivered in the shortest time possible. This major change will see electricity networks and transmission system operators (TSOs) play an increasingly central role, with the need to meet challenging goals linked to sustainability, competitiveness and security. The switch to a decarbonised energy system will require us to maintain high levels of quality and service continuity within a more complex electricity system, in which non-programmable renewable sources (such as solar, wind and hydroelectric) be of growing importance.
Key dimensions of the electricity system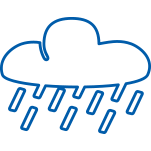 Extreme climatic events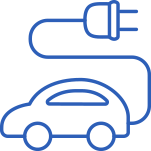 Electrification of consumption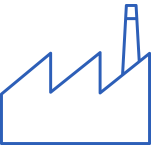 Reduction of thermoelectric generation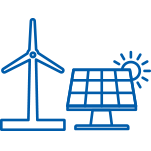 Growth of RES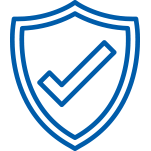 Security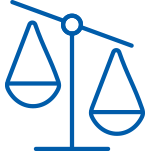 Adequacy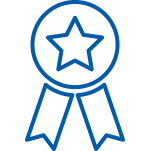 Quality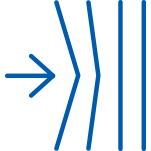 Resilience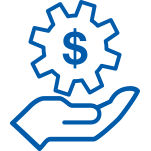 Efficiency
The penetration of renewables will pose major challenges for management of the electricity system, given this non-programmable nature of production and their concentration in the south of the country. Further challenges are linked to the system's exposure to extreme climate events, which now occur far more frequently than in the past. Terna is responding to these major changes by focusing on five key aspects of management of the system: security, adequacy, quality of service, resilience and efficiency. Statement from the Chairwoman and the Chief Executive Officer
The energy transition represents a major opportunity. Nothing less than an industrial transformation requiring a collective commitment from businesses, government and other stakeholders, called on to work together to devise strategies and implement projects designed to achieve the goals of decarbonisation, energy efficiency and security, and to deliver research, innovation and competitiveness.
In this new scenario, Terna has a crucial role to play as an enabler of the current transformation, requiring us to manage the growing complexity of the electricity system, whilst also establishing Italy's importance as a European energy hub serving the Mediterranean area. As a key player in the "green revolution", Terna is continuing to invest in order to guarantee an increasingly modern, efficient, secure, flexible and sustainable electricity grid.
The
Strategic Plan 2020-2024
envisages accelerated investment in Italy's national grid, with the aim of supporting the energy transition and the country's decarbonisation strategy. This will have a major impact on development, partly through an increase in the induced impact. In this regard, the €7.3 billion we intend to invest in Italy's electricity infrastructure marks the biggest investment programme ever undertaken.
Innovation and digitalisation
are of strategic importance in this process. In 2019, Terna opened three new Innovation Hubs in Turin, Naples and Milan to exploit synergies between the Group's own skills base and outstanding local expertise, developing ideas and innovative projects.
Terna pays great attention to the relationships between our business activities and the social and environmental context. In the last three years, we have organised over a thousand meetings with local communities, making
participatory design
our chosen approach for reaching shared, sustainable solutions for grid development.
The alignment of Terna's mission with major international sustainable development goals is strengthened by the integration of
sustainability
into everything we do and the decisions we take: in addition to
innovation
, we are committed to people, above all to their safety at work both within and outside the Company, to
ongoing dialogue with local communities
and to reducing our environmental footprint.
We aim to put Italy at the centre, strengthening our country's
leading role
in Europe's energy system, take advantage of new enablers and new technologies and making a major contribution to employment and generational turnover among our personnel.
The
results achieved in 2019
show how Terna has the ability to deliver on our objectives and confirm the validity of management's approach to growing the business. The Group's strong operating and financial performance will, moreover, enable Terna to continue to work towards providing a system that is increasingly secure, efficient and sustainable for the benefit of everyone.
Luigi Ferraris
Chief Executive Officer
Catia Bastioli
Chairwoman Highlights

Revenue
€2,295.1m
+4.5% vs 2018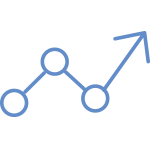 EBITDA
€1,741.2m
+5.5% vs 2018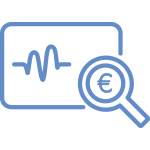 Profit
attributable to owners of the Parent
€757.3m
+7.2% vs 2018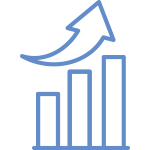 Capex
€1,264.1m
+159% vs 2018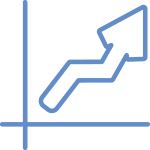 New all-time high
registered on 19 February 2020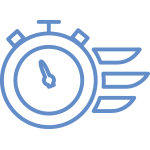 20.2%
Share price performance
since the beginning of the year, with a price of €5.954 at 31 December 2019 vs
vs €4.95 per share at 31 December 2018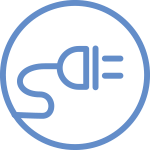 Electricity demand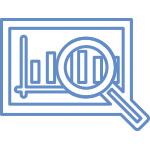 RENS
(Regulated Energy Not Supplied) annual target of approximately 881 MWh set by ARERA.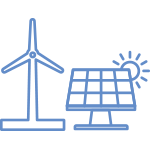 35%
Demand met by renewables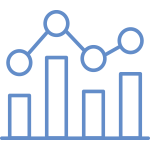 Cost of service quality incentives vs 2018
vs 2018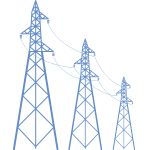 Italy-Montenegro interconnector
This 600 MW interconnector is 445 km long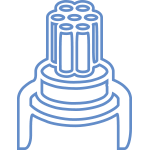 Acquisition of Brugg Kabel AG
one of Europe's leading manufacturers of terrestrial cables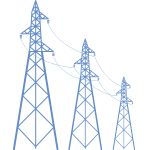 Italy-France Interconnector
The laying of 75 km of cable has been completed, representing around 78% of the entire connection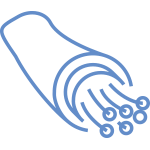 Open Fiber Project
17,000 km of long-distance fibre cable delivered out of the 21,000 km envisaged under the related contract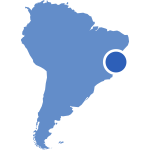 New acquisitions in Brazil
completion of the transaction with Construtora Quebec to acquire one of the two new licences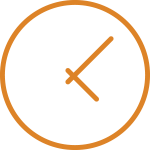 when share of demand
through the electricity grid is met by renewables exceeds 30%, equal to 69.1% of the total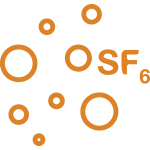 0.40%
leakages of greenhouse gas SF6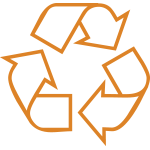 94%
waste recycled
179 km
obsolete lines demolished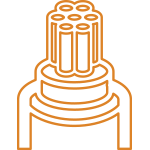 144 km
new underground lines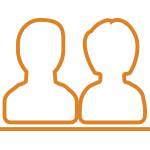 208
people under 30 hired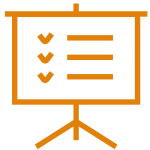 47 hours
training per capita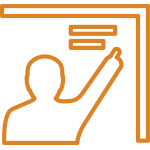 98%
of personnel
took part in at least one training course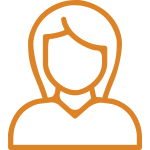 19.8%
of senior managers are women
ahead of the percentage of women in the total workforce (13.9%)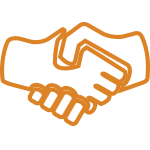 469
meetings with local authorities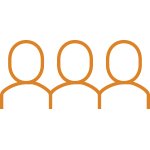 40
meetings with the public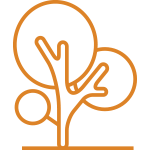 76
plots of land
returned to owners following the demolition of obsolete lines Our strategy
2020-2024 Strategic Plan
To play a leading role in the coming sustainable energy transition, by leveraging our distinctive innovation capabilities, competencies and technologies for the benefit of all stakeholders: this is Terna's mission, as confirmed in the new strategic plan.
Our investment programme
€7.3 billionin Regulated Activities
(up 20% compared with the previous programme)
~€900 millionin innovation and digitalisation
(up 30% compared with the previous programme)
Find out more
Our strategic framework
Guiding role in sustainable energy transition
Guiding role in sustainable energy transition


Regulated


Non-regulated


International
Further strengthening and leveraging technology
Development of new services supporting the energy transition
Enhancement of core competencies
Developing leadership in innovation
Innovation and digitalisation


People



Focus on innovation
Innovation and digitalisation are indispensable in an increasingly complex, integrated and distributed energy system. Decisions regarding future development focus on the technology trends most relevant to our business.
Find out more 15 years of sustainability
The Sustainability Report 2019 marks Terna's fifteenth annual report on its non-financial performances, proof of a
concrete commitment
that is
increasingly integrated
into the Group's business.
Over the intervening years, our sustainable approach to doing business has resulted in a growing contribution to the
creation of value
over the medium to long term, mitigating ESG (Environmental, Social and Governance) risks, boosting our human capital and establishing constructive
relations with stakeholderrelations with stakeholders
. Our constant commitment to improving our
ESG performances
, through the introduction of guidelines, policies and monitoring systems, is reflected in the
sustainability ratings
assigned by the leading international agencies.
The "Corporate Social Responsibility and Internal Communication" department is established

Inclusion in the FTSE4Good index
2005
2006
The first Sustainability Report is published (for 2005)

The Board of Directors approves the Code of Ethics
ISO14001 and OHSAS18001 certification (Environmental and Safety Management System)

The first Sustainability Report based on the GRI standards and to be externally assured is published (for 2006)
2007
2008
Agreement with LIPU (Lega Italiana Protezione Uccelli-Birdlife International) regarding a scientific study of the interaction between HV power lines and birds
Terna signs up to the United Nations Global Compact

Inclusion for the first time in the Dow Jones Sustainability Index (DJSI) World

First ever inclusion in the Ethibel Sustainability Index

Guidelines on "Corporate Giving"

Strategic partnership agreement with WWF Italia
2009
2010
Inclusion of sustainability goals in the BSC system

Work carried out at the WWF's Oases under the partnership agreement
Inclusion in the STOXX® ESG index

Partnership agreements with Greenpeace and Legambiente

Membership of the IIRC-International Integrated Reporting Council
2011
2012
Inclusion in Vigeo's Euronext index

Multi-stakeholder survey of Terna's social commitment
The first multistakeholder panel is carried out

The first materiality analysis is conducted

Terna is a founding member of the "Global Compact Network Foundation Italy"
2013
2014
New stakeholder map created

The first Integrated Report is published
Industry Leader in the Electric Utilities sector of the DJSI

The "Cantieri aperti e trasparenti" (Open and Transparent Contracting) site goes online

Guidelines on the "Stakeholder management model"
2015
2016
The Board Committee "Audit, Risk, Corporate Governance and Sustainability" is established

The first edition of Next Energy, an initiative for young talents and innovators, takes place

"Terna Incontra" events, a new form of stakeholder engagement for citizens, are launched

Guidelines on the "Social and environmental aspects of the supply chain"

"Whistleblowing policy" guidelines
Terna is the first Italian company to receive ISO 37001 certification (Anti-corruption)

The Chief Executive Officer, Luigi Ferraris, takes part in the "Private Sector Forum" at the United Nations

Guidelines on "Respect for human rights in the Terna Group"

The "Supplier Code of Conduct" is published

Creation of the "Avian Team" group to protect biodiversity
2017
2018
Industry Leader in the Electric Utilities sector of the DJSI

The first Green Bond is issued

Integration of SDGs 7, 9 and 13 into the Strategic Plan 2018-2022

The Chief Executive Officer, Luigi Ferraris, takes part in the "Private Sector Forum" at the United Nations

Terna is the first Italian company to receive ISO 55001 certification (Asset Management)

"Local stakeholder engagement and grid development" guidelines
Industry Leader in the Electric Utilities sector of the DJSI

Sustainability goals ("Sustainability actions and KPIs for the Strategic Plan 2019-2023") integrated into the Strategic Plan

Guidelines on the "Consolidated Non-financial statement"

New "Corporate Giving" guidelines

The "Terna Plastic Free" initiative is launched
2019 Financials
Historical data
Consolidated financial statements
Consolidated income statement
Consolidated statement of comprehensive income
Consolidated statement of financial position
Consolidated statement of changes in equity
Consolidated statement of cash flows
Green finance
Green bond
10 January 2019
Terna launches a fixed-rate green bond issue in the form of a private placement, amounting to €250 million, reopening the bond issue of 23 July 2018.
Green bond 2
3 April 2019
Terna issues a new green bond worth €500 million. The issue, which proved very popular with investors with with bonds 7 times oversubscribed, has a 7-year and pays coupon interest of 1%.
Revolving Credit Facility
23 April 2019
Soon after the €500 million green bond issue, Terna obtains a back-up ESG-linked Revolving Credit Facility from a pool of banks, in the form of a committed credit facility amounting to €1.5 billion.